Ty Mattson
recently released
these LOST-inspired posters
last week, and today the entire set is available for purchase as official ABC merchandise
here
.
Here's some shots of the posters getting some
red carpet treatment
with the producers and the cast of LOST: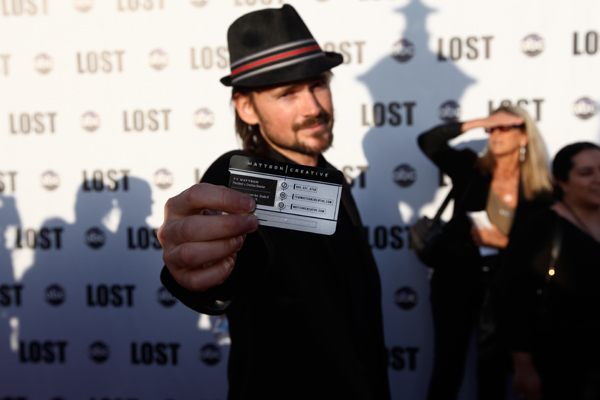 How cool must it be to have
Daniel Faraday
(Jeremy Davies) showing off your card?
Don't forget to check out our full post of
all the posters on Flyer Goodness
, Including all the big detail shots.
LINKS:
Posters available on ABCtvstore.com
LOST screenprint posters on Flyer Goodness
Get the LOST Final Season DVD at Amazon
Lost: The Complete Sixth And Final Season